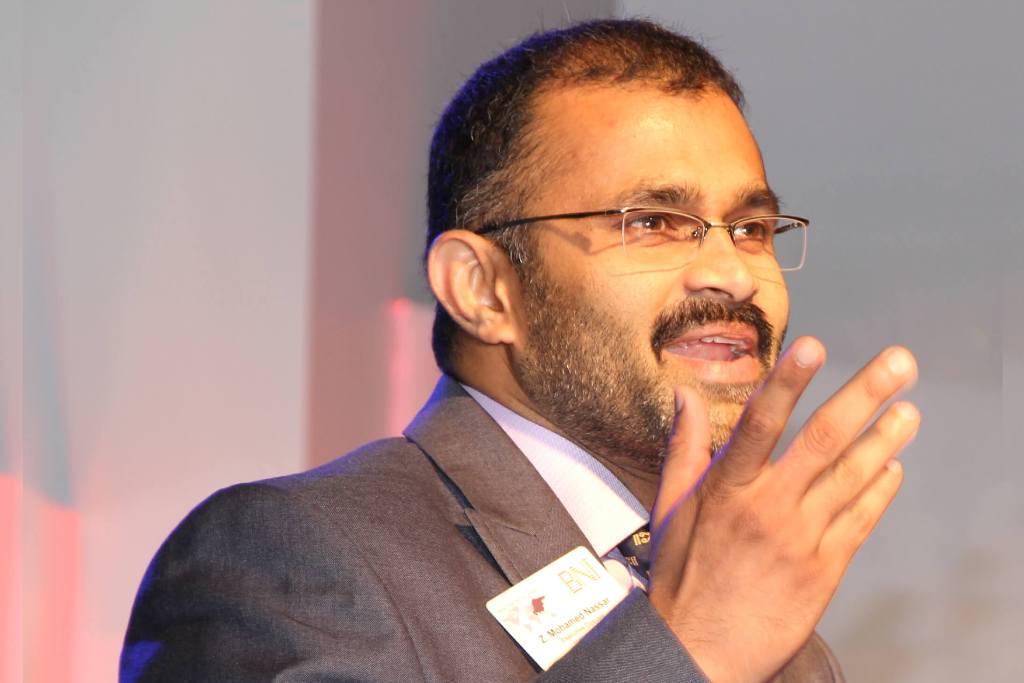 Z MOHAMED NASSAR is the Co-Founder and Director of E2E – EXCITE Marketing and Training Services India Pvt. Ltd. providing services like Brand Activation, Event Marketing, Customized Stall Designing & Execution for trade fairs having offices in Bangalore, Chennai, Coimbatore, and Qatar.
He is the Executive Director of BNI Coimbatore (Business Network International, USA) leading a team of 750+ Business Entrepreneurs in Coimbatore.
He heads the Excite Training & Consulting division which is into Corporate Training and Business Consulting focusing on growth strategies, building world-class systems and processes to INCREASE REVENUE and profits in organizations. He is an executive coach who helps business owners and executives in discovering their true hidden potentials and bring out extraordinary results by coaching them. His clients have ranged from small entrepreneurial organizations to international corporations. Nassar has assisted over 150 clients in different industries on a global basis. Many of his strategies are focused on helping companies to scale up using time-tested tools and proven methods.
He is an ACC (Associate Certified Coach) and on his credentialing journey to be a PCC (Professional Certified Coach) from ICF – International Coaching Federation.
He is a highly acclaimed trainer having conducted over 1200 Training programs in various corporates across India like Vodafone, Pepsico, Hyundai, Audi, Bosch, Nissan Renault, etc., and international corporates like Galfar, Oreedoo, Jaleel, Strabag, Bank Muscat, etc., in UAE, Bahrain, Qatar, Oman & Saudi Arabia.
He is a Certified Thomas Profile Practitioner and a Balanced Scorecard Professional.
He is a member of JCI – Coimbatore Cosmo, Past District Rotaract Representative RI District 3200.
Life Member of the National HRD Network and NIPM.
A Founding Member of the Coimbatore Toastmasters Club.
Indian JCI Awarded him with the OUTSTANDING Trainer of the Year Award in 2004.
Mohamed Nassar holds a master's in Foreign trade, a master's in Business Administration, Post Graduate Diploma in Advertising, Post Graduate Diploma in Instructional Design, and Certificate Programme in Management Consultancy from IIM-B.