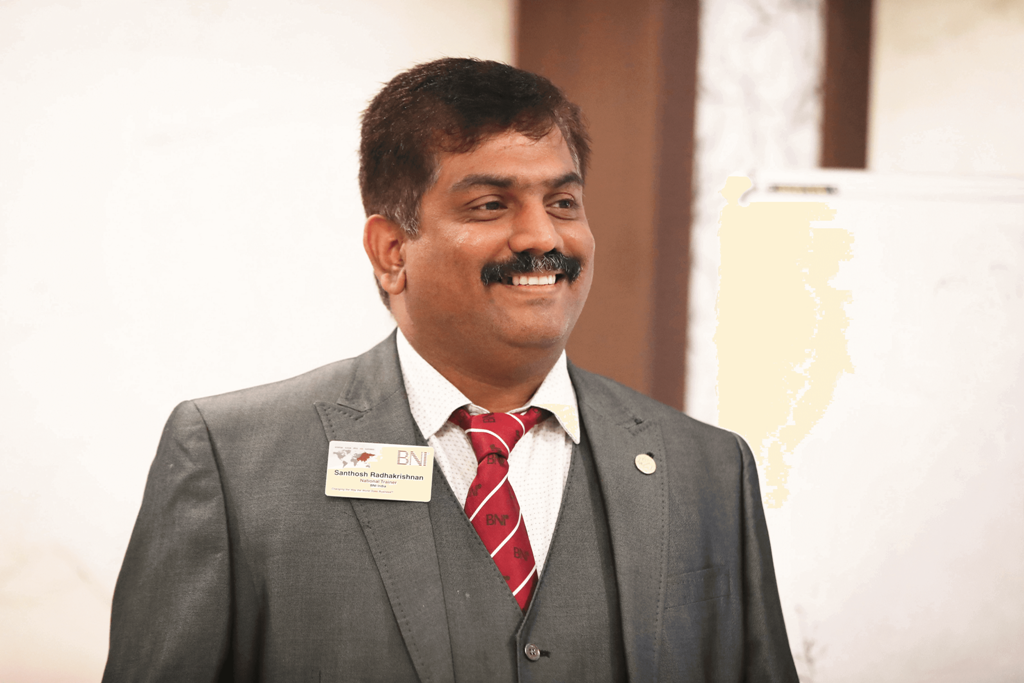 A graduate of Computer science with, Postgraduate diploma in Computer Applications, He loves reading management books and developing creative games. A prime graduate of the International Training Institute of the Junior Chamber internationals, He is the Director of 4 companies: E2E Excite, Fortune Business solution, Gurujee, Sitexcite.
He is currently leading a team of 200+ members with branches in Bangalore, Chennai, Coimbatore & Doha in Qatar providing Services like brand Activation, Event Marketing, Customized stall Designing & Execution for trade fairs & corporate training.
He is also a highly acclaimed trainer having conducted over 600+ training programs in various corporate across India like Vodafone, Pepsico, Hyundai, Audi, KVB, etc. He is a Certified Thomas Profile Practitioner.
He is a Past District Rotaract Representative. Also we President of JCI – Coimbatore Cosmo in the year of 2004, Active Member of Rotary Club of Coimbatore Satellite.
Most importantly, He is District Director – South India, and also he is the Executive Director Of BNI Coimbatore and one of the persons Responsible for bringing BNI to Coimbatore. He has helped to launch BNI in Erode, Salem & Tirunelveli, and Chennai North.
Under his leadership, BNI Coimbatore in the last 6 years had a growth of 750+ members with 15 Chapters, With an average Chapter size of 50, Retention of 75% members. Making Coimbatore one of the best regions of the BNI world. Last 6 years BNI Coimbatore had recorded thank you notes worth 2200 crores of business.