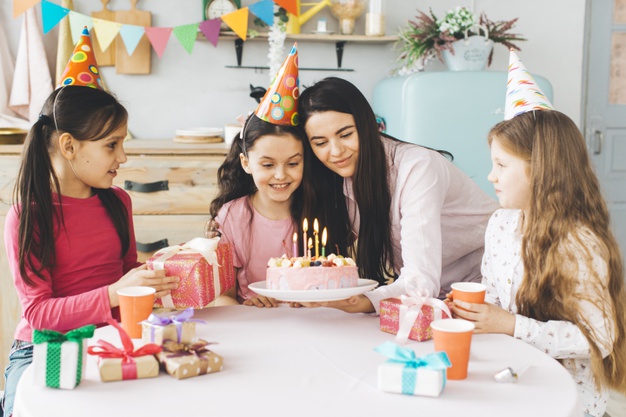 A Birthday celebration requires proper planning. Celebration is not just Cake cutting; it is full of fun and entertainment. It is a day to cherish forever. Accurate planning saves money and time. Before you pen down your guest list, you must plan for the birthday party. A professional Birthday party planner can help you with all your expectations and check your entire bucket list.
There are various factors to check when you think of a birthday party—things like Budget, Space, Guests Etc. Excitement for a birthday event begins with E2E Excite. Our timings, coordination and concepts are exceptional.
OUR SERVICES
E2E Excite is specialized in Birthday party event management, offering a complete package for your birthday celebrations. Our professional team suggests the optimal solutions to make the event a grand success. In addition, professional teams provide a wide range of services as below: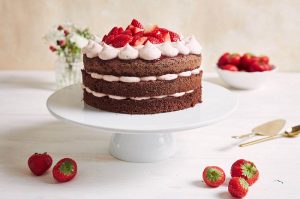 When it comes to any birthday celebration, the Cake is the eye of the event. A cake symbolizes happiness and milestones towards success and love & a warm gesture of celebration. Without the Cake, the birthday celebration is like a human body without a heart. We provide you with cakes with a personal touch. Whether a theme-based cake or a unique design cake, we organize the best cakes within your budget. Make the day memorable with the perfect Cake.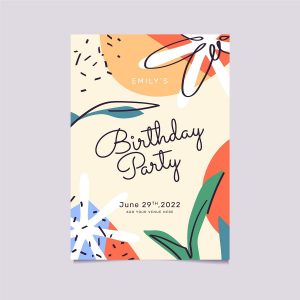 A Birthday invitation sets the mood of the birthday party ahead in an elegant style. Invitations allow you to show your creativity and hint to your guests about what to expect at the event. Be it a digital card or a printed invitation; the card is essential to convey to guests the must-know information.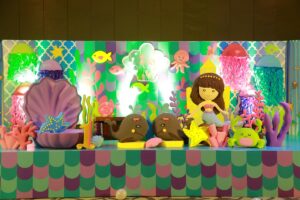 Lights! Balloons! Glitters! Chocolates! is what we get reminded of when someone says Birthday party. They create the atmosphere of a birthday. The decoration represents an extension of the identity of the host throwing the party. Decoration for any event can be simple or grand as a big wedding event. It depends on a budget of the client. The magic of the decoration lies in the attention to every little detail. There are unlimited choices of decorations that you can choose from it. Be it keeping it simple with just balloons or decorating based on themes. If you struggle to choose the decoration theme, our expert team will plan for your decorations to make the event a grand success. We will give you and your guests WOW moments with our decoration ideas.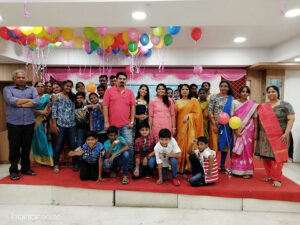 Want a birthday party to look boring with just Cake cutting and food? Thinking of how to keep the crowd occupied? Yes, we have the solution to that. We have many activities and shows to entertain your guests. Just pick your choice, and we will do it for you if you think of engaging your guests and arranging activities like tattooing, balloon arts or magic shows, puppet shows, Etc., at the birthday event.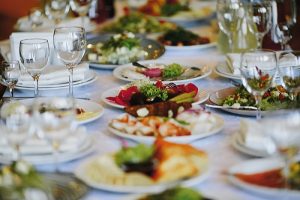 Snacks and drinks serve when the guests are socializing. However, serving food that suits the birthday crowd and theme is essential to please our guests. Choosing food from a good caterer is an integral part of event planning. You need to contact a Birthday party planner to propose the best menu for your birthday event. A few questions regarding the number of guests, location, and the theme will help us to recommend solutions.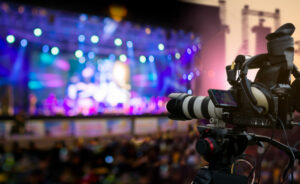 Photography is a way of remembering an event or a particular moment. It freezes a specific moment for us to view it after years and cherish that particular day. We can organize the best photographer in town for you to capture your special day within your budget.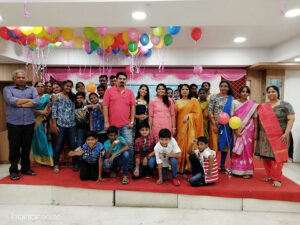 Going to a birthday party is itself an enjoyment. But when you organize a birthday event and invite the kids, won't they expect something more? Children love surprises so a return gift can create excitement at the end of a party. We, the best Birthday Party Organizers in Coimbatore, help you to choose the right gifts for the crowd that will leave the best impression about the event.
E2E Excite- Your Exceptional Excitement Partner for any birthday parties!